Trinomics, in collaboration with Technopolis, has been selected by the European Commission's DG Energy to carry out the mid-term evaluation of Directive 2009/119/EC which requires EU Member States have to maintain minimum stocks of crude oil and/or petroleum products. This obligation was imposed first in 1968, and the legislation was revised in 2009 with the following main objectives in mind:
Improving the availability of the stocks,
Better harmonization with the International Energy Agency (IEA) system,
Reducing administrative burden by simplifying reporting, and
Improving transparency.
The general objective of this study for the European Commission's DG Energy is to provide the Commission with an independent evaluation of the functioning and implementation of Directive 2009/119/EC. The evaluation will:
Assess the impact of the Directive on the stockholding systems implemented across Europe (and the share of stocks held by different players (governments, CSEs, industry);
Examine whether the differences between national stockholding systems have any negative consequences, e.g. on security of supply and on the internal market;
Check whether the objectives of the Directive still correspond to the needs of the policy area (security of oil supply); and
Assess to what extent the main objectives (listed above) of the Directive have been achieved.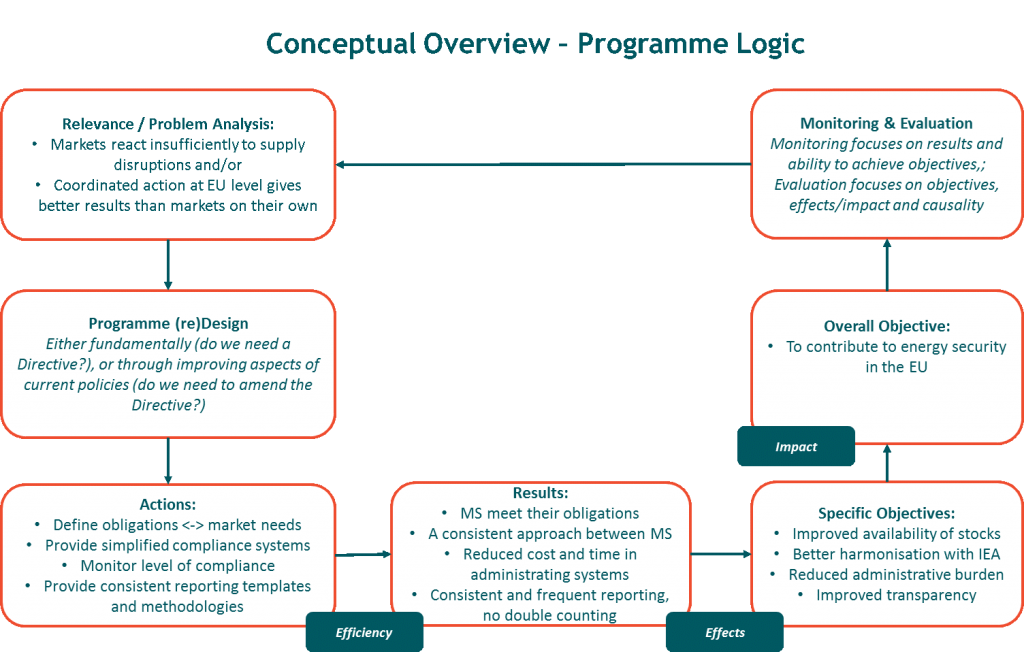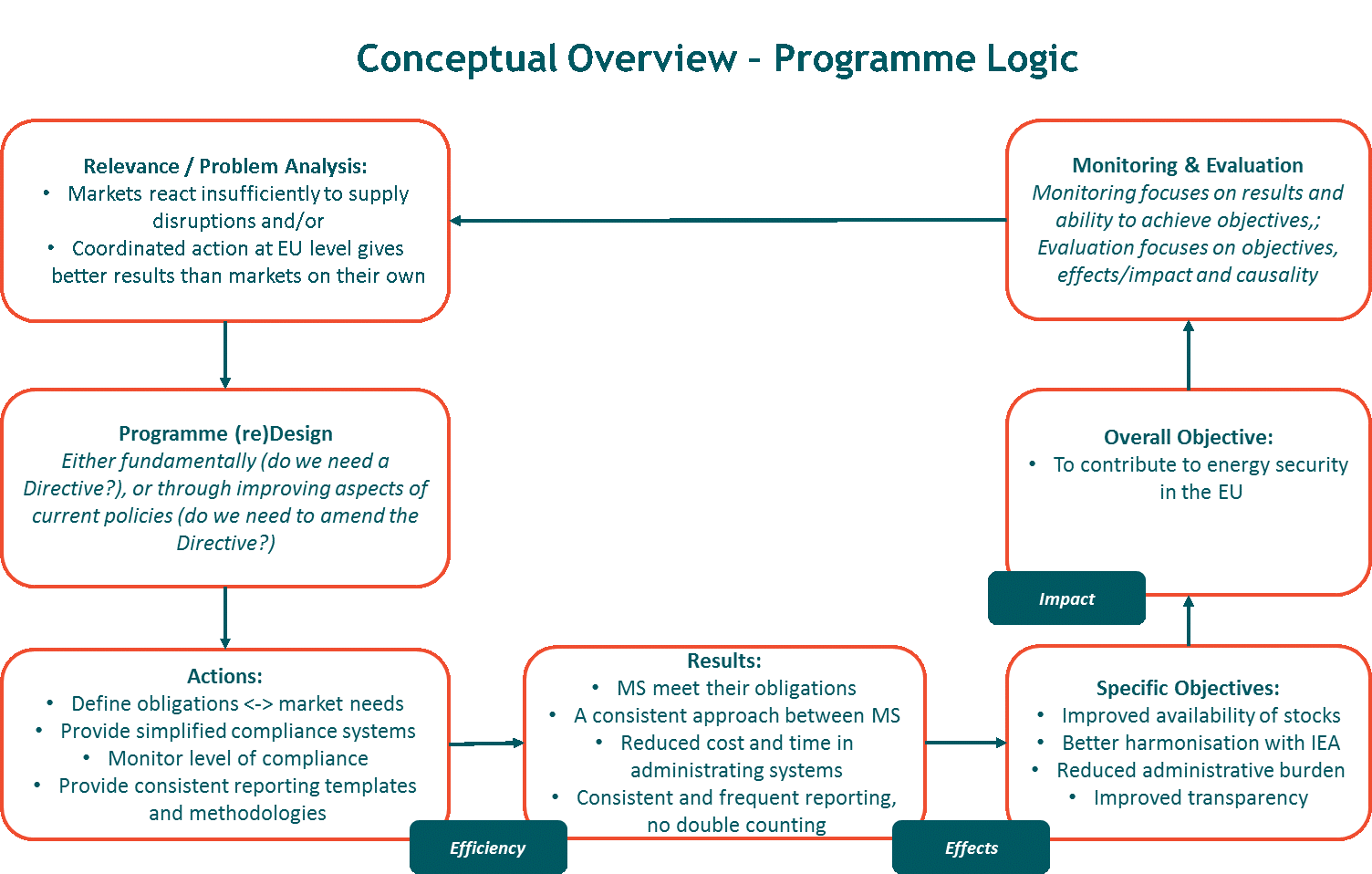 For additional information do not hesitate to contact Jeroen van der Laan.