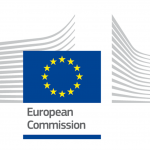 As part of its Better Regulation agenda, the European Commission is conducting a Fitness Check of selected chemicals legislation (excluding REACH) as part of the REFIT programme. The evidence and data gathering for this Fitness Check is supported by a number of studies including a study awarded by DG Environment to Amec Foster Wheeler, in partnership with Technopolis Group and Trinomics. The Fitness Check aims to assess the relevance, coherence, effectiveness, efficiency and EU added value of the legislative framework for the risk management of chemicals. It will identify excessive administrative burdens, overlaps, gaps, inconsistencies and/or obsolete measures. This will promote better legislation, making it more responsive to current and future challenges and help improve implementation.
The focus of the current study is on legislation other than that linked to the CLP Regulation, and in particular the use of specific risk assessments not linked to CLP. It will also address the links between hazard identification outside of CLP and the determination of risk management measures. This will enable a comparison between the two main approaches to risk management (i.e. risk management approaches based on generic risk considerations versus specific risk assessment).
The objective of this workshop is to present the preliminary results of the study and to gather evidence and feedback from stakeholders.
DATE
The workshop will take place on Thursday 4th of May, 2017, 9:00-18:00.
AGENDA
The draft agenda can be downloaded here.
REGISTRATION
Registrations are now open through this form. Please note that due to the capacity of the venue and with a view to ensuring a balanced representation of stakeholder groups, participation requests will be reviewed by the European Commission before confirming registrations.
VENUE
Renaissance Brussels Hotel, Rue du Parnasse 19, 1050 Brussels, Belgium
For further information, please contact Matthew Smith, matthew.smith@trinomics.eu.