Implementation period: October, 2020 - April, 2021 (Ongoing)
Geographic coverage: Sweden
How to decarbonise Sweden's energy intensive industry, in a socially just manner
Sweden has high ambitions regarding the transition to a fossil free society. In 2020, the Swedish government published the National Energy and Climate Plan which sets out priority climate and energy policies up to 2045, including energy and carbon taxes, renewable energies initiatives and energy emission performance standards.
The governmental decision of 26th March 2020 gives the Swedish Agency of Economic and Regional Growth (Tillväxtverket) responsibility for preparing territorial just transition plans with a focus on the steel industry in Norrbotten, and cement industry on the island Gotland. A total of EUR 656 million will be allocated by the EU and Swedish state co-funding to fund this transition.
The direct objective of this study is to support the Swedish authorities to develop Territorial Just Transition plan for Sweden, in order to access support of Just Transition Fund. To this end, the project will consider best practices in other MS and the current practice and regulations in Sweden, as well as views of concerned stakeholders, and elaborate a proposal for a shift from the fossil fuels and energy intensive industries to a carbon neutral and sustainable economic model, ensuring that needs of territories and stakeholders that rely on fossil fuel supply chains are taken into account. This project should lead to the finalisation of territorial just transition plan for Sweden. The project is conducted by Trinomics (lead) in collaboration with Nordregio. The project will run from October 2020 and will finish by April 2021.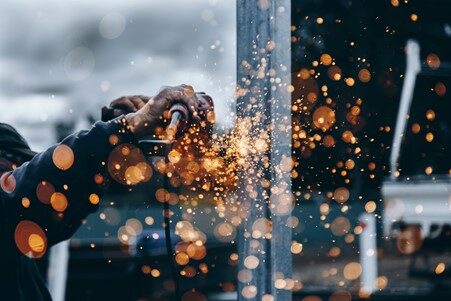 This investigation provided the following preliminary results:
An assessment of the transition process towards climate neutrality;
An assessment the most affected territories (Norrbotten, and Gotland); and
Present lessons learned and recommendations of the Swedish and territorial contexts.