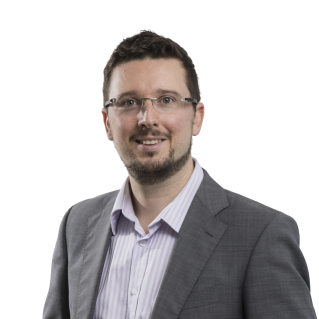 Matthew Smith is a Senior Consultant at Trinomics.
Matthew is a senior consultant at Trinomics with a background in economics (BA) and environment and resource management (MSc). He has worked in the energy, climate and environment areas since 2008. Matthew joined Trinomics in January 2017, having previously worked for Ecofys a leading energy and climate consultancy since 2012 and prior to that for Ecorys, an economic research consultancy.
Matthew has strong research expertise and knowledge covering a wide range of technical and policy issues at sector, regional, national and international levels. In his work he has successfully managed or contributed to more than 100 consultancy projects, including for clients such as the European Commission (EC DG Energy, DG Environment, DG Climate Action, DG Grow), EBRD, World Bank, GGGI, CIFF, GIZ, DfID, UNDP, various national governments and a range of private sector associations and companies.
Matthews recent project experience includes a focus on:
- Low carbon (green) energy and growth strategies and finance: working for national governments and international organisations to identify, quantify and advise on the best path forward for sustainable low carbon energy systems and green growth and how this can be financed.
- Sustainable economic growth: including the modelling and qualitative assessment of the impact of energy and resource prices and policies on industrial competitiveness, innovation and employment.
- Evaluation, impact assessment and fitness checks: various assessments of policies, programmes and projects in both EU and other contexts, utilising theory-based evaluation methodologies and mixed methods (including intervention logic, log-frame, customer journey analysis, process tracing, surveys).
- Environmental externalities, footprinting and sustainability indicators: evaluating the externality costs and footprint of energy use and other activities, at EU, national, portfolio and firm level. Developing and tracking indicators for sustainability.
- Specific topic specialisations include: Fusion energy, appliance and equipment energy efficiency policy (Ecodesign and Energy Labelling), energy costs and subsidies, biomass, national energy and climate plans.
"At Trinomics we are making our own contribution to a more sustainable future – this inspires me each day."
Topics:
Carbon pricing
Climate co-benefits
Emission reduction pathways
Green growth
Energy policy, regulation and markets
Renewable and low-carbon energy
Climate agreements and policies