As part of the evaluation of the 7th Environmental Action Programme (7th EAP), our colleague Rob Williams (senior expert on energy and the environment) will be speaking at a conference in Vienna concerning future EU environmental policy. He will participate as a panellist in the discussion on "State of Environment and Challenges for the next decade: 7th EAP progress and policy needs for 2021-2030." Mia Forbes Pirie will moderate the discussion. The conference takes place on Wednesday June 13th, in Vienna.
The high-level panel discussion will focus on the following questions: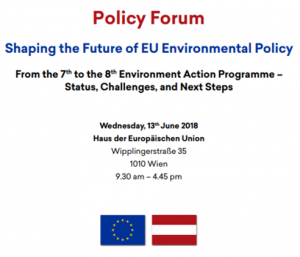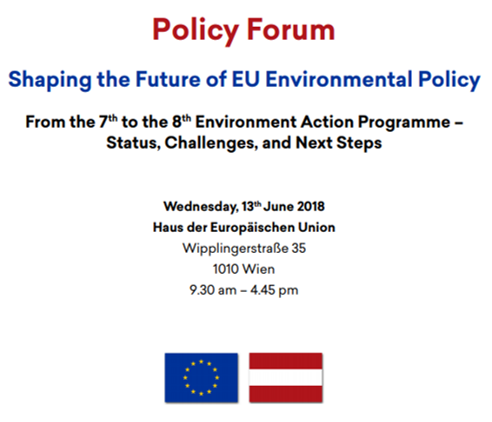 How has the 7th EAP been working? On what issues has the most/ the least progress been made?
What about the suggestions coming out of the EEB/UWD background paper?
What specific aspect is most important to focus on?
What issues will be priorities for an eventual 8th EAP that covers 2021-2030?
The full conference programme can be found here. For more details on the event including a registration form, please visit the website of the organisers of the conference.
Trinomics is currently supporting the European Commission (DG Environment) in their Evaluation of the 7th EAP. The 7th EAP was created to provide an integral framework for EU environmental policy, planning and implementation, to more effectively tackle persistent challenges. The Evaluation of the 7th EAP will be finalised in December 2018. The project page can be found here.