Client:  EC - DG Energy
Implementation period: September, 2019 - August, 2021 (Ongoing)
Geographic coverage: European Union
Will the energy efficiency policies in place be enough to reach the 2020 and 2030 targets?
Energy efficiency is the key pillar of all recent EU legislation, which has been stated in the form of the Energy Efficiency First Principle. Many studies have shown that energy efficiency offers the most cost-effective options for meeting global greenhouse gas emission reduction targets. This central role has been confirmed by the 2030 EU Climate and Energy framework; the legislation on the Energy Union and the "Clean energy for all Europeans" package, which included an EU efficiency target for 2030 of at least 32.5%.
It has proved challenging to assess the exact impact of the different energy efficiency policy interventions as impacts are influenced by consumer behaviour and by interaction with other policies. Member States have developed various evaluation tools to assess the impact of their national energy efficiency policy interventions but, so far, there is no tool available to assess policies at EU level from a bottom-up perspective. With this assignment, the European Commission seeks to establish an integrative bottom-up approach to assess whether policy interventions at EU level were effective and additional and how each of them have contributed to the achievement of the EU energy efficiency target for 2020 in order to guide policy decisions in view of achieving the 2030 targets and beyond, including in the context of the Long Term Decarbonisation Strategy 2050. The project is conducted by Trinomics in collaboration with Fraunhofer ISI (lead), Enerdata, IEECP and E3Modelling. The project will run from September 2019 and will finish by August 2020.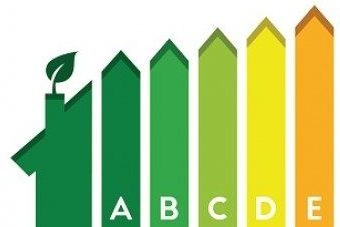 The key objectives of the project are:
Develop an energy efficiency measure database and a bottom-up assessment tool to quantify the impact of the energy efficiency policies.
Quantify/ estimate the impacts of the EU energy efficiency policies including their contribution to the EU energy efficiency targets, in the light of the EU decarbonisation goals for 2050.
Identify concrete measures that could be introduced at EU level as part of the gap filling mechanism of the Energy Union Governance to ensure the achievement of energy efficiency targets.