Client:  EC - DG Environment
Implementation period: August, 2020 - August, 2021 (Ongoing)
Geographic coverage: European Union
How is the Sewage Sludge Directive performing and what is the future of sludge use in Europe?
Sewage sludge is rich in nutrients and therefore is used in agriculture as a fertiliser and organic soil improver. However, since sludge originates from the treatment of wastewater, it also tends to concentrate heavy metals, poorly biodegradable trace organic compounds, and potentially pathogenic organisms. For over 30 years, the Sewage Sludge Directive 86/278/EEC aims at encouraging the correct use of sludge in agriculture while preventing harmful effects on soil, vegetation, animals and humans. Lately, the Directive has gained additional prominence in light of the changing Circular Economy policy landscape, the European Green Deal, and the post-Covid-19 recovery plan for Europe, due to its potential to enhance circularity, boost resource efficiency, and safeguard human health.
As mentioned in the New Circular Economy Action Plan adopted on 11 March 2020, the Commission has to consider reviewing the Sewage Sludge Directive as part of the development of an Integrated Nutrient Management Plan. This project is directly linked to this clause and focuses on the evaluation of the Directive and its implementation in all Member States as well as explores the future of sludge use in Europe.
The project is conducted by Trinomics in collaboration with Wood (lead), Ricardo, Tyrsky, and IMDEA. The project will run from August 2020 and will finish by August 2021.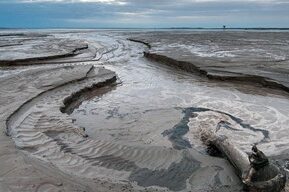 This investigation provided the following preliminary results:
To assist the European Commission in evaluating the performance of the Sewage Sludge Directive;
Analyse the information reported by Member States on the implementation of the Directive for the period 2016-2018;
An exploratory study of prospective topics in order to support future thinking on the sewage sludge legislation.