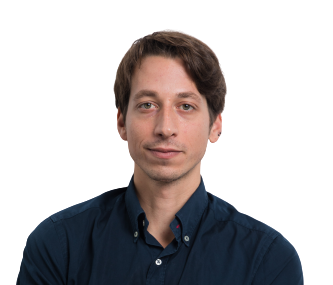 Foivos Petsinaris is a Consultant at Trinomics.
Foivos joined Trinomics in January 2018. With a background in Economics (BSc) and a MSc in Environmental and Natural Resource Economics, Foivos has a comprehensive knowledge of quantitative and qualitative methods of economic analysis of environmental policies.
At Trinomics, he works for clients, such as the European Commission and the European Environment Agency on a range of topics in the economy-environment interface. In particular, most of his work focuses on biodiversity and ecosystem services as well as on Circular Economy and waste management. In addition, a significant part of his experience is related to Impact Assessments and Evaluations of EU programmes and policy interventions, where among others he manages stakeholder consultation processes.
Foivos is native Greek speaker and fluent in English and a basic user of German.
"In a world of environmental, energy, and financial shocks, we strive to build a resilient society."
Meta-Topics:
Environment
Circular economy
Topics:
Nature and biodiversity
Nature based solutions
Environmental economics & policies
Waste
Climate adaptation and resilience