< BACK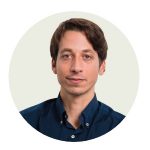 Foivos Petsinaris is a Consultant at Trinomics.
Foivos is a consultant at Trinomics working mainly on environmental and climate change adaptation policy projects. He has graduated from the University of Copenhagen with a MSc in Environmental and Natural Resource Economics. During his studies he gained a comprehensive knowledge of environmental economics, management, and regulation as well as of quantitative and qualitative analysis of environmental projects and policies. His master's thesis was concerned with the integrated management of groundwater resources, focusing on the implications of the economic value of groundwater ecosystem services on the water extraction decisions.
At Trinomics, he has worked on Impact Assessments of policy interventions, Green Infrastructure, Nature-based solutions, and Circular Economy projects for clients, such as the European Commission, the European Parliament, and the European Environment Agency. In these projects he has been involved, among others, in market analysis, policy options definition, case studies development, and stakeholder interviews. Prior to joining Trinomics, he worked on several projects in the economy-environment interface as an intern at the Institute for European Environmental Policy (IEEP).
Recent projects