Implementation period: November, 2019 - April, 2021 (Ongoing)
Geographic coverage: European Union
Supporting M&E activities for CIFF's core funding to ECF
ECF was established in 2008 as a major philanthropic initiative to help Europe foster the development of a low-carbon society and play an even stronger international leadership role to mitigate climate change. The foundation works through several sectoral, cross-cutting and regional initiatives and collaborates with a wide network of partners to advance progress towards this shared goal. The Children's Investment Fund Foundation (CIFF) has been a major funder of core finance to ECF for several years. The ECF's Monitoring, Evaluation and Learning (MEL) Team is part of the Operations unit of the foundation and acts as a centre of the strategic planning, monitoring and evaluation processes and to play an active role in helping create evidence base investment and prioritisation of work at EU and national level.
CIFF has commissioned Trinomics this monitoring and evaluation (M&E) consultancy for its core investment in ECF with the following two primary objectives:
M&E Capacity Development: Provide technical assistance to develop ECF staff capacity and skills to improve and use M&E systems and to embed evidence in ECF culture, and
Evaluation: Assess the effectiveness of 2-3 of ECF's core programmes, providing real time analysis with an adaptive approach to learn about the impact of specific activities
The project is conducted by Trinomics (lead) in collaboration with Ross Strategic. The project will run from November 2019 and will finish by April 2021.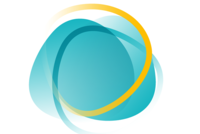 This investigation provided the following preliminary results:
Conduct 2-3 evaluations of ECF core programmes;
Assess the degree to which the programmes selected are integrated within an in-depth analysis of economic, societal and political context;
Provide specific recommendations to improve the planning and strategic thinking, monitoring/reporting and learning;
Ensure a continuous learning process for evidence-based decision making, improved effectiveness of re-granting/investments and adaptive management.