Implementation period: January, 2013 - December, 2014 (Completed)
Geographic coverage: Global
What lessons can we learn from the Climate Development Projects in the past?
The European Commission stated that 20% of the Multiannual Financial Framework (MFF) in the period 2014-20 will be climate related. This project provides support to achieve optimal effectiveness of these funds. The aim of this project was to understand lessons learned from EU climate action development projects from 2007-2013 and to provide recommendations for effective and innovative climate action in the period of 2014-2020. Furthermore, this project provided a simple-to-use, wiki-style knowledge-base to capture lessons learned on past, current and future projects sponsored by the EU and Member States. An Africa Climate Briefing brochure was presented, in order to facilitate discussion at workshops, forums and summits about climate related actions in Africa. The project was conducted together with Ricardo-AEA and TNO.
Download Africa Climate Briefing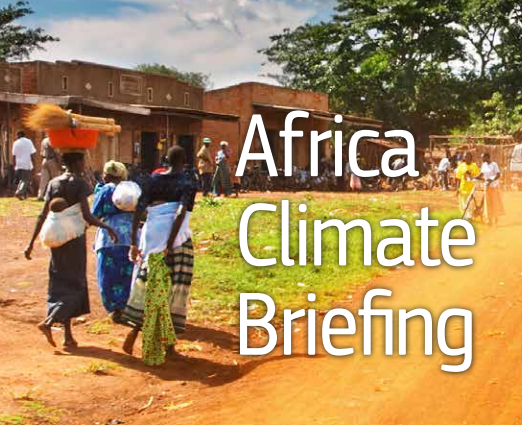 Key findings of the research can be summarised as follows:
Official Development Assistance (ODA) allocation and aid effectiveness principles have already infiltrated into the climate finance debates. This paves the way for further mainstreaming and integration of climate change into development aid and ODA spending. However, spending ODA for climate action faces an increasingly complex system of funding channels, consisting of various bilateral and multilateral programmes, instruments and mechanisms.
The agreement of an international post-2020 climate deal is key to unlocking global climate finance, and should continue to be actively supported. This will give the best signal to donors and investors as to where finance should be channelled and how.
On balance, mitigation projects and efforts could be better integrated into national and regional plans; adaptation efforts are well integrated but could be scaled up further.
Funding needs to be better coordinated to avoid overlapping efforts and ensure that funding goes to areas which may otherwise be neglected.
More experience with innovative financing instruments should be gained if commitments to mobilise climate finance made at UN level are to be met. Following the collapse of the prices on carbon markets, this will be very important for mobilising private finance.
Lessons from a variety of integration tools already implemented by donor agencies should be studied further and disseminated.
Increase recipient ownership of projects to integrate climate objectives with development cooperation.