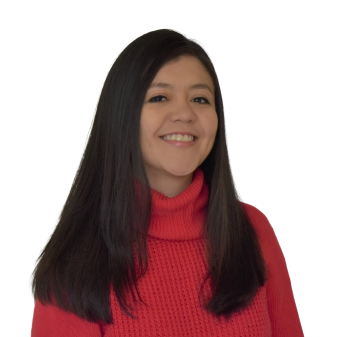 Tatiana Cuervo Blanco is a Consultant at Trinomics.
Tatiana is a consultant at Trinomics' climate team. Her areas of interest are climate mitigation and international climate finance. Throughout her career, she has participated in the formulation, implementation, and evaluation of climate and energy strategies aligned with a low-carbon economy. Her professional experience across different countries has helped her gain a comprehensive vision of global climate action, its barriers and opportunities. Her work combines quantitative and qualitative methods, such as policy impact assessments, modelling and evaluations, and stakeholder consultation processes to support decision making.
She holds a Master of Science in Management and Engineering of Energy and Environment awarded jointly by the KTH Royal Institute of Technology in Sweden and the Technical University of Madrid. Her MSc thesis focused on the assessment of Climate-Energy-Water Nexus projects in developing countries. Before pursuing her master's studies, Tatiana graduated from Chemical Engineering from the National University of Colombia.
Prior to joining Trinomics, Tatiana worked for the Colombian National Federation of Coffee Growers between 2015 and 2016. In 2018, she pursued an intership at the Climate Change, Environment and Infrastructure Division of the German Society for International Cooperation (GIZ), and in 2019, she worked as a junior consultant at Factor Ideas for Change in Madrid.
Her attendance at a variety of international training courses (Climate Innovation, EIT Europe; Governing Climate Change, VU University Amsterdam; Understanding, Managing and Protecting Biodiversity, Humboldt University Berlin) complements her formal education. In 2021, Tatiana became a certified expert in Sustainable Finance by the Frankfurt School of Finance & Management.
Tatiana is a fluent speaker of Spanish, English, German, and a basic user of French.
"I feel lucky to work with a team that helps me contribute to transforming the future of our society."
Meta-Topics:
Climate change
Sustainable finance
Energy
Topics:
Green taxonomy
EU sustainable finance
Climate co-benefits
Climate agreements and policies
Emission reduction pathways
International climate finance
Carbon pricing
Sustainable Trade