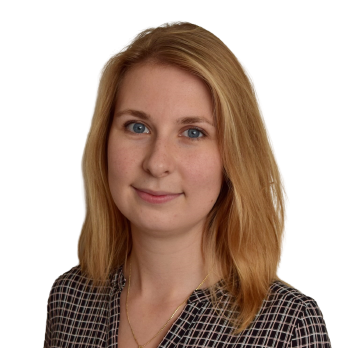 Pavla Cihlarova is a Consultant at Trinomics.
Pavla Cihlarova (LLM) is a consultant at Trinomics since September 2019 and works primarily on environment-related topics. She holds two Master's degrees, in Public International Law and in European Law from Utrecht University, specialised in environmental law. During her studies she worked on a consultancy project for the Public Interest Litigation Project (under the Dutch section of the International Commission of Jurists) and participated in a comparative study of environmental legislation across different Member States for the EU Green Week. Both her theses focused on environmental law, first on international legal framework for soil protection and then on comparison of environmental principles in international and in EU law.
Prior to her time at Trinomics, Pavla worked as an intern at Eurojust, EU agency for judicial cooperation. Pavla is a Czech native speaker, speaks English fluently and can communicate in Dutch and Slovak.
"Contributing towards goals I personally believe in, together with a like-minded team, is the best motivation."
Meta-Topics:
Environment
Circular economy
Topics:
Nature and biodiversity
Water
Air Quality
Waste