< BACK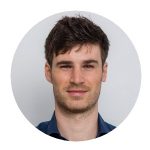 Joris Moerenhout is a Consultant at Trinomics.
Joris is a consultant at Trinomics and has been involved in a variety of projects related to energy and environmental policies for both national and international clients. These projects were, for instance, on topics such as carbon markets and energy markets. He has mainly been involved in data analysis, stakeholder consultation and qualitative analyses.
Joris is interested in a wide variety of topics ranging from politics and economics, to sustainability and greening the economy. He holds a master degree in international economics (Rotterdam University) and a bachelor degree in multidisciplinary economics (Utrecht University). During his studies and his working experience, he has obtained knowledge on qualitative and quantitative methods, governance, banking and on how economic tools can be used to reach a low-carbon, sustainable economy. Furthermore, his academic and professional experience in Peru and Panama gives him an international perspective of global issues.
Recent projects