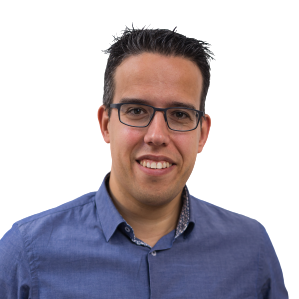 Jeroen van der Laan is a Senior Manager and Cluster Leader at Trinomics.
Jeroen van der Laan is a Senior Manager at Trinomics and leads Trinomics' work around climate action and sustainable finance in Europe and developing countries. Jeroen is an experienced and leading senior sustainable finance expert with extensive experience in developing definitions, indicators, taxonomies and MRV frameworks for measuring and reporting sustainable finance flows. He provides recommendations on MRV tools, methodologies, systems and reporting frameworks for climate action and sustainable finance for over 10 years now and has piloted the implementation of tailored methodologies and strategies for environmental finance reporting and sustainable finance tracking for many developed and developing countries.
Jeroen supported various international and European public sector clients, including the European Commission, international donors and financial institutions, philanthropy organisations and national public authorities on the development of policies, strategies and instruments for climate policy and sustainable finance interventions. Through these years he has therefore gained significant experience in project coordination and management.
Jeroen completed his dual Masters of Science (MSc) degree in International & Business Economics and International Finance at Erasmus School of Economics (ESE), the Netherlands.
"I believe we can find sustainable solutions to our large socio-economic challenge."
Meta-Topics:
Climate change
Sustainable finance
Topics:
International climate finance
Green finance tracking
EU sustainable finance
Greening financial systems
Green taxonomy
Climate agreements and policies
Climate co-benefits