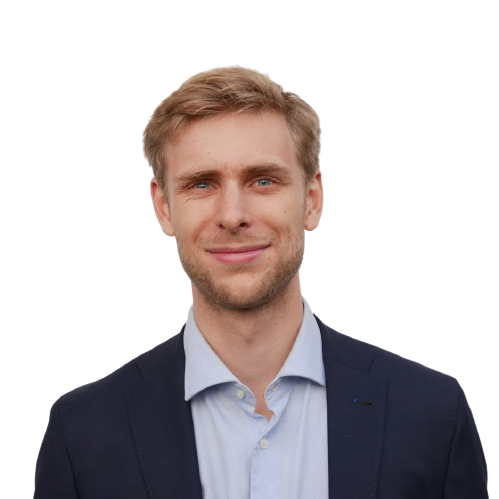 Henjo Jagtenberg is a Consultant at Trinomics.
Henjo joined the Trinomics team in January 2021. Since then, he is working as a consultant on diverse range of climate and energy policy projects among others for the European Commission, national governments as well as other international organisations. Amng others, Henjo worked recently on projects on the EU Emission Trading Scheme, sustainable energy use in the agricultural sector and evaluations of energy support schemes.
Before joining Trinomics, Henjo studied Innovation Sciences (MSc) at the Technical University of Eindhoven. Here he learned about many sustainable technologies as well as the wider socio-economic implications of technological change. Henjo followed a part of his degree at National Technical University in Taipei (Taiwan) and the University of Cordoba (Spain). For his thesis, he did research on local producers of energy-saving cookstoves in Sub-Saharan Africa. He also holds a combined BSc degree in chemistry and physics from the University of Nijmegen.
He is a native Dutch speaker and is fluent in English.
"Improving policy to accelerate the transition to a sustainable system."
Topics:
Emission reduction pathways
Renewable and low-carbon energy