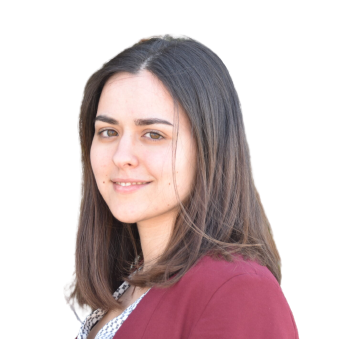 Catarina Fernandes Alves is a Consultant at Trinomics.
Catarina (PT) has spent the last three years advancing her career in corporate sustainability and sustainable finance, working as a consultant for companies of various sizes and sectors, as well as business associations, non-governmental organizations, and government agencies. She is a consultant at Trinomics since October 2022, and works primarily on sustainable finance topics.
Catarina holds a bachelor's degree in Business Administration from ISCTE Business School, a master's degree in Leadership and Organization for Sustainability from Malmo University, and an executive course in Green and Sustainable Finance from the Lisbon School of Economics and Management.
Outside of work, she dedicates time to pro-bono projects. More recently in 2020, Catarina co-founded and became president of LIDERA, an NGO and a youth-led community of professionals from different backgrounds (entrepreneurs, scientists, journalists, deputies, public figures, biologists, etc) cooperating to accelerate the green transition in Portugal.
"The world of tomorrow is defined by the investments we do today - Only by changing financial incentives will we be able to solve the most pressing environmental and social problems we face today"
Meta-Topics:
Sustainable finance
Climate change
Topics:
EU sustainable finance
Green taxonomy
Greening financial systems
International climate finance