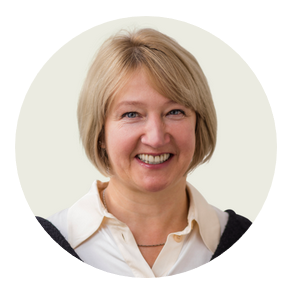 Vineta Goba has expert level knowledge in international environmental governance, implementation of EU Environmental and climate legislation and policies, participatory planning, awareness raising, institutional strengthening, training and capacity building. For last 10 years, Vineta's professional interests were focussed on biodiversity and nature conservation, and implementation and evaluation of EU projects/programmes and policies.
Prior to joining Trinomics, Vineta worked for the Tebodin Engineers and Consultants organization in Baltic States, where she was responsible for establishment and setting up Tebodin Office in Latvia. Later Vineta also worked for a number of years for ECNC-European Centre for Nature Conservation, where she led ECNC Business and Biodiversity programme, and coordinated various EU and donor funded projects aimed at increasing biodiversity awareness within business sector, exploring linkages between bioenergy and biodiversity, and promoting innovative biodiversity finance mechanisms. Following this, Vineta worked as a freelance consultant, mostly on EU funded projects, in the fields of policy research and project/programme evaluation.
Throughout her career, Vineta has been coordinating and managing the implementation of numerous complex projects, therefore she also gained significant experience in project coordination and management.
At Trinomics, Vineta works as a Senior Consultant on the broad range of subjects in the environment and climate action policy fields. She is fluent in English, Latvian, Lithuanian and Russian.
Recent projects