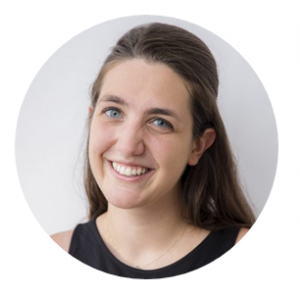 Natalie Janzow joined Trinomics in July 2019, having previously worked as a consultant for Oliver Wyman and an analyst at the Belfer Center for Science and International Affairs. As part of the Energy cluster, Natalie focuses on analysis of energy and climate policy, identification of regulatory barriers within energy markets, and assessment of new business models and innovation across energy technologies. She has a deep-seated interest in the energy transition and in international initiatives to combat climate change.
Natalie holds a Bachelor's degree in Physics from Harvard University, where she also received citations in French and Spanish literature. She holds a Master's degree in Nuclear Energy from the University of Cambridge, where she studied energy policy and economics at the Judge Business School in conjunction with nuclear engineering. Her Master's thesis, "Projecting energy markets and greenhouse gas emissions in the Middle East," combined policy and economic research of incumbent versus new energy technologies in Saudi Arabia and Iran, with a particular focus on the role of nuclear technologies. Her technical expertise combined with her experience in energy policy informs her research and enables her to contextualise detailed technical initiatives within broader political energy landscapes.
Natalie is a native English speaker, proficient in French and Spanish, and a basic user of Dutch.
Recent projects
Found 3 Projects
Page 1 of 1
---
Client: EC - DG Research and Innovation
Implementation period:
 2019 - 2019 (Ongoing)
Theme:  Energy, Environment
Topic: Energy Policy
Client: EC - DG RTD
Implementation period:
 2019 - 2021 (Ongoing)
Theme:  Energy
Topic: Energy Policy
---
Page 1 of 1