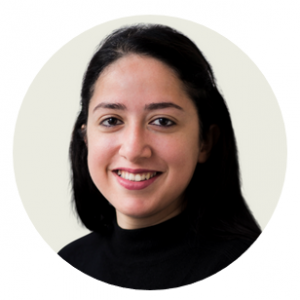 Marwa is a consultant at Trinomics; specializing in climate change. Coming from the middle east region; where she worked as a climate and environmental consultant for 9 years. Marwa is very much aware of the climate change needs and developments in developing countries. Prior to joining Trinomics, she worked as a consultant for clients in developing countries (mostly the MENA region and Sub-Saharan Africa) on climate change projects, environmental impact assessments and due diligences, energy Management, solid waste design, and sustainability services (e.g. green buildings assessments). She has worked extensively in fields of climate change mitigation and MRV (Monitoring, reporting and verification), on the National and International levels.
She is currently working in on Circular economy in EU-Africa cooperation; a project that entails analyzing a number of issues relating to the transition to the circular economy in the EU and Africa and the interaction between them, since Africa is an important trading partner with the EU, and the transition to a circular economy, both in the EU as well as in Africa will have large implications for the trade flows and interactions between the two continents.  She is also working on CIR©LEAN project; a European network of businesses and SMEs for industrial symbiosis, where she will be working as a climate change expert in preparing the reporting methodology of CIR©LEAN network.
Marwa obtained her Diploma in Environmental Engineering from the American University in Cairo, with a prior Bachelor's degree in Chemical Engineering. She is also certified by the UNIDO as an energy management expert in the implementation of energy management systems in accordance with ISO 50001.