Client: European Commission - DG Grow
Implementation period: 2017 - 2017 (Ongoing)
Geographic coverage: European Union
How is growth in industrial symbiosis best facilitated and what can the EU do to support this?
Industrial symbiosis (IS) can provide a significant boost towards a more circular economy by stimulating exchanges of secondary materials between industrial producers and other users. It is beneficial for the participants, creating new revenue or raw material sources, and also beneficial for the economy as a whole, increasing competitiveness. Therefore the EU, as part of its action plan for the circular economy, wishes to better understand the potential for further IS, the lessons to be learned from existing initiatives and what more it can do to support further expansion. This study is being led by Technopolis Group, supported by Trinomics, UCL, TNO and International Synergies.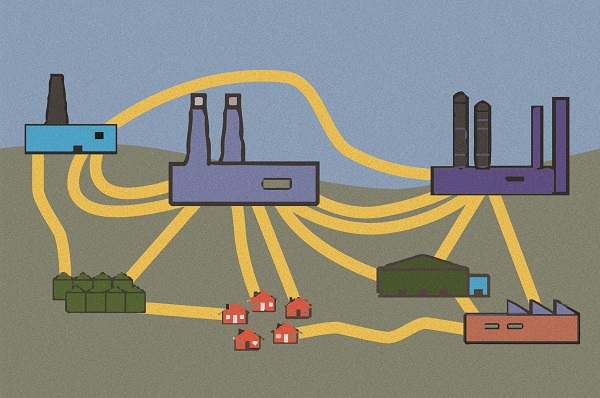 The key objectives of this work are:
Identifying the key aspects and features of effective IS coordination intermediaries;
Assessing the feasibility and options of creating a EU-level coordination platform to contribute to scaling up and promoting IS initiatives across Europe;
Assessing the feasibility and options of a EU-level trading platform for secondary raw materials; and
Promoting awareness and good practices.
Our research will consider the market potential for IS in the EU and look closely at the challenges and enablers for IS. It will also analyse different coordination mechanisms and assess their potential to influence IS network outcomes in terms of resources exchanged, waste diverted from landfill, water saved, CO2 saved, business opportunities created and value added. This will be done by comparing different types of existing industrial symbiosis networks in the EU and globally, covering both facilitated networks and other coordination mechanisms.
The findings of this study should result in achieving two goals: First, the outcomes will help to develop effective policies for further promoting industrial symbiosis (from a better understanding of the role of coordination and facilitation mechanisms and their role in promoting not only IS synergies and innovation). Secondly, the study should test the feasibility of developing an EU-wide secondary raw materials platform to