Client: Dutch Ministry of Economic Affairs and Climate Policy (EZK)
Implementation period: 2017 - 2017 (Ongoing)
Geographic coverage: The Netherlands
What is the impact of the changed legislation on the availability and the costs of emergency oil stocks in the Netherlands?
The project (results to be published in November 2017) evaluates the Legislation Emergency Oil Stocks in the Netherlands (Wva 2012). This law was implemented to incorporate the EU directive 2009/119/EC in the Netherlands and to increase the availability in the holdings of emergency stocks. The results will support the Ministry of Economic Affairs in improving the legislation on emergency oil stocks.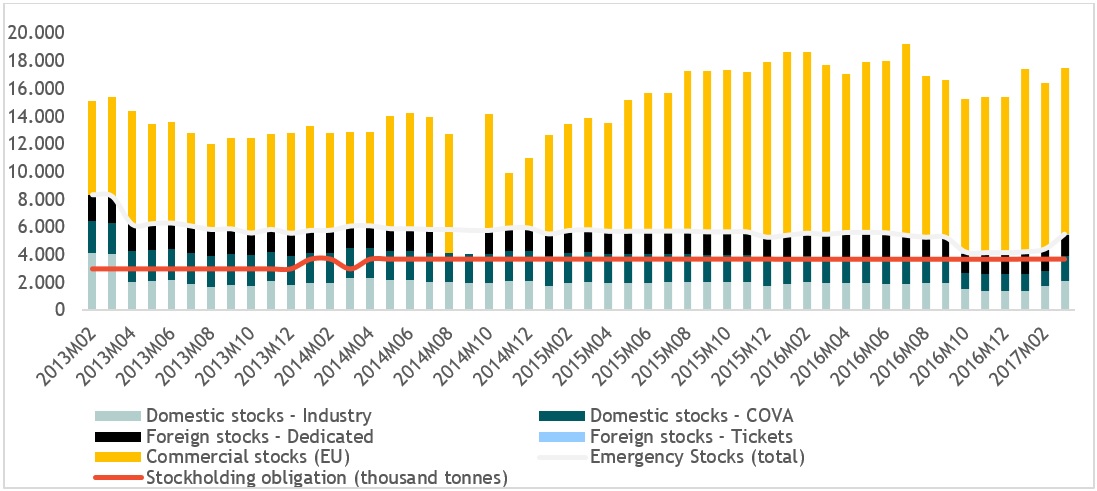 The key objectives of the project are:
Analyse the objectives of the Wva 2012 and verify if these objectives are met;
Analyse and compare the net costs and benefits of potential improvements in the Wva 2012 versus not changing the Wva 2012.
The project is conducted by Trinomics. The project will run from September 2017 and will finish by November 2017.