< BACK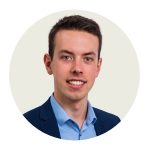 William Keeling is a consultant at Trinomics
William has been a part of Trinomics' Brussels team, since January 2018. His work has focused on a diverse mix of environment, climate, and energy topics. His work has included the organisation and analysis of stakeholder consultations (public consultations, bilateral interviews, multilateral focus groups, and workshops), literature reviews, legal and policy analyses, and large data-set analysis and manipulation. Consequentially, he has demonstrated his detailed knowledge of EU Evaluation and Stakeholder Consultation methodologies.
His thematic focus has thus far been on high-level EU strategy governance (7th EAP, adaptation strategy, long-term GHG emission reduction strategy), the Circular Economy, the marine environment, and climate/environmental diplomacy. However he is a passionate learner, who thrives when expanding his realm of knowledge.
He has demonstrated excellent qualitative and analytical skills through his academic career in which he achieved top grades at the University of Kent, for both his undergraduate (BA hons) and post-graduate (MA) degrees. The latter provided him with a comprehensive understanding of basic quantitative methodologies, with much of his work focusing on EU environmental and energy policy, and climate diplomacy.
Recent projects