< BACK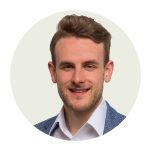 Niclas Gottmann is a Consultant at Trinomics.
Niclas joined Trinomics in July 2017 and has since worked on a wide range of energy and climate change projects with European and global focus. From a methodological perspective, he has experience in the execution of impact assessments, evaluations, as well as in-depth analytical studies. He is also generally supporting projects that require his skill set as a trained economist.
Niclas has a special interest in sustainable development of the Global South. He has participated in academic field trips conducting research on sustainable land development and trade policy in Kenya and Nicaragua. This drives his motivation when working on international climate finance projects at Trinomics especially.
Prior to joining the team at Trinomics, Niclas obtained his BSc in International Business Administration from Rotterdam School of Management and an MSc in International Economics from the Erasmus School of Economics. His mother tongue is German and he fluently communicates in English (C2), Spanish (C2), and Dutch (C1) – he has worked on assignments in all four of those languages. Niclas is also an intermediate user of French (B2).
Recent projects