< BACK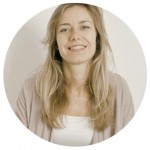 Katarina Svatikova is a Senior Expert at Trinomics
Katarina works on both, environment and energy topics, specialising in circular economy, resource efficiency and energy efficiency in buildings. She has experience in impact assessment & evaluation methodologies, socio-economic assessments, data collection as well as stakeholder consultations. Besides analytical tasks, her tasks include project coordination and management, as well as project acquisition. She has worked for a number of European, international and national clients: e.g. the European Commission (DG ENV, DG ENER, DG CLIMA), the European Investment Bank, the European Parliament, the World Bank/ IFC, and the Dutch & Scottish Governments.
Prior to joining Trinomics, Katarina worked for the Energy & Environment Unit of Ecorys, a leading economic consultancy, and prior to that for the Chief Economist Unit (Impact Assessments and evaluation unit) at DG Environment of the European Commission. At DG Environment she was involved for example in drafting of the EU Resource Efficiency Roadmap, in the Beyond GDP initiative and environmental composite indicators.
Katarina holds a PhD degree in Law & Economics from the Erasmus University Rotterdam. In her dissertation she analysed using a cost-benefit analysis, empirical assessment and a simple economic model, enforcement of environmental violations via criminal and administrative sanctions.
Recent projects