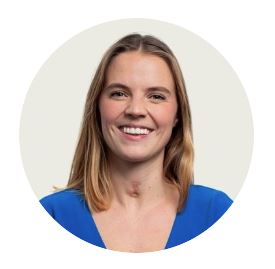 Frida Falkevik joined Trinomics in September 2018 after having gained professional experience from the European Commission and the Permanent Representation of Sweden to the European Union. As part of the climate cluster, Frida contributes with her expertise on the Paris Agreement regime and European environmental governance. In addition to climate change, she has a broad interest in environmental issues such as circular economy, marine litter and biodiversity conservation.
Frida holds a bachelor degree in political science with a specialisation in environmental politics and European affairs (Lund University) and a Master (distinction) in international environment and climate change law (University of Edinburgh). Her Master thesis "Analysing the role and function the compliance mechanism in a bottom-up climate regime" analysed the mechanism established under Article 15 of the Paris Agreement, with special attention to its relationship to the Enhanced Transparency Framework. At COP 23 in Bonn 2017 she supported the European Commission's negotiation team and followed the negotiations on the implementing rules of the Paris Agreement and the Gender Action Plan. Her solid knowledge of the legal and political dimensions of both European and international climate policy making always guides her research and contributes to her ability to identify interlinkages across policy areas.
Frida is a Swedish native speaker,  is fluent in English and has an advanced level of French (C1).
Recent projects